At Vantage, we strongly support the brave men and women of our military. We understand a VA loan is more than just another mortgage. It is a BENEFIT to those who serve our country.
Over the years we have seen a growing issue that must be addressed. Many retail mortgage lenders and the employees that work for them have been steering Veterans to one rate sheet. Without competition, lenders have targeted the VA benefit by charging significantly higher rates and hiding credits that would otherwise be passed onto the Veteran.
Many of these lenders are also claiming to be 'VA Specialists' or appear to be offering 'incentive programs' that are helping Veterans, but are doing just the opposite. These programs are simply marketing platforms hiding costs in higher interest rates we've seen upwards of 1% above market.
Well, we've had enough!
We believe Veterans MUST be informed and compare their options when using their VA benefit rather than settling with one of these retail lenders or being steered.
*Here are some examples on how much can be lost in your VA benefit if settling on one retail lender:

Change in Rate
Monthly Payment

Interest on Term
$17,115.40
$31,524.50
$49,199.90
Lender Credits to Veteran
$3,012.00
$5,979.00
$8,688.00
*Samples using a loan amount of $300,000 over a 30 year fixed amortization starting with 4.000%APR. Credits used for informational purposes only. Lender credits are examples by % change in rate priced 2/25/2018. This is not a formal rate quote or commitment to lend.
The Vantage for Veterans Pledge: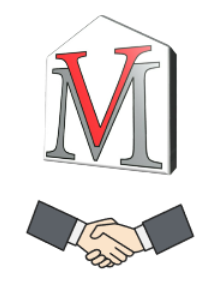 • We will shop the best wholesale lenders in the country to maximize your benefit and will never steer you to one lender.
• We will always offer transparent and optional rate sheet pricing and will never hide lender credits that should be going directly back to you versus the lender.
• We will give you all information, up-front, to ensure you understand all options on using your VA benefit and comparing the best terms.
• We will defend your home purchase offers, relentlessly, to keep you competitive and to fight against discrimination we see today from those naïve about the VA loan process.
• We will have more control over the process, through competition, for a smoother and faster loan experience.
• We will offer the most experienced team and be your advocates from loan application to loan closing.