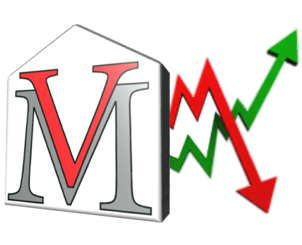 Vantage Weekly Interest Rate Tracker – 01/08/2020
DATE: Wednesday, January 8, 2020

TIME:  11:45 AM PST

STATES:  OREGON & WASHINGTON

CHANGE THIS WEEK:  SLIGHT IMPROVEMENT (since last Wednesday with daily volatility)

SUGGESTION: Lock conservatively or float carefully- Keep close watch

and contact your Loan Consultant for questions or updates during weekly volatility. 
*VMG'S FIXED RATE PRICING OPTIONS

(rates subject to change)
CONTACT US FOR ADDITIONAL PROGRAM QUOTES SUCH AS

CONFORMING HIGH BALANCE, ARMs, JUMBO, USDA, ETC.
If you or anyone you know is considering buying a home, lower rates and fees with the most experienced team (along with faster closings) can make your offer much more powerful as competitive as it is in the Pacific Northwest. 

Rely on your local experts at VMG and embrace competition with the top lenders in the country. 

Don't settle or be steered to one retail lender- instead contact VMG, a TRUE LOCAL (OR&WA) independent Mortgage Broker.
| | *Rates change daily. Conforming conventional interest rate samples based off $375,000 purchase price, $300,000 loan amount, 80% Loan to Value, 740 or higher FICO score, with impounds on a 30 day rate lock period and $995 underwriting fee if not covered by lender rebates. FHA based off $375,000 purchase price, 3.5% down payment, but other same variables. VA based off $375,000 purchase price, 100% financing, and 2.15% assumed funding fee. Costs or credits shown pertain to interest rate and do not include any other applicable 3rd party title and escrow charges or prepaid tax and insurance reserves which may or may not apply. Lock period suggested depends on current loan volume and lending climate at time of loan application and approval. Other risk-based pricing adjustment may apply. The displayed annual percentage rates (APRs) include total points and additional prepaid finance charges but do not include other closing costs. On adjustable-rate loans, rates are subject to increase over the life of the loan.  Learn more about assumptions and APR Information. Loan pricing may only be locked  through a home loan consultant to be effective. Rates will depend in part on your unique credit history and transaction characteristics. Please email or call for updated pricing at anytime as rates and pricing are subject to change. This information does not constitute a loan commitment or approval. | |
| --- | --- | --- |